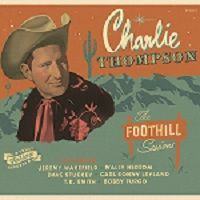 Have a record shop that sells this album? Contact us! We'll put it on the list...
Pssst... Charlie is working on a new album!
Charlie's new album dedicated to Texas Dancehalls and country Shuffles is nearly ready. Keep your ears open for a pre-release single in aid of Australia wildlife rescue organisations - sign up for the mailing list below and you'll be the first to get a listen!
Join Charlie Thompson's mailing list